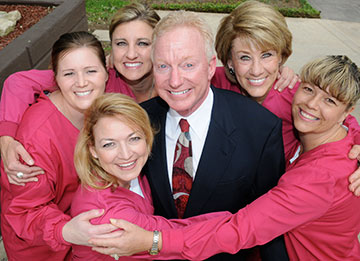 At the dental practice of Dr. John R. McDonald, our friendly, dedicated, and energetic dental team is committed to working with you and your family to create a positive dental experience every time you visit our practice.
We welcome you with warm smiles to our practice!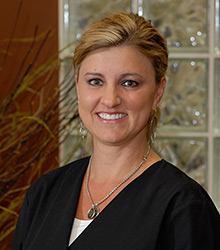 Shelly
Welcome to our practice! As part of our Front Office Team, Mary Lou and I look forward to meeting you. I have worked with Dr. McDonald for 19 years. He is a compassionate doctor with incredible talent and loyalty to our patients and to our staff. I enjoy assisting our patients with all of their insurance needs, helping them to maximize their benefit. My husband and I are avid Dallas Cowboy fans. Go Cowboys!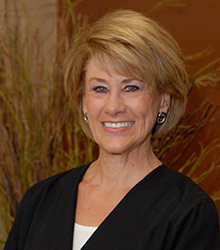 Mary Lou
HI! Shelly and I look so forward to having you in our office! As part of the Front Office Team, making the patient feel welcome and appreciated is my highest priority. I have worked in the dental field for over 20 years, and Dr. McDonald and I feel strongly that creating a trusting relationship with each patient is extremely important. Dr. McDonald is a highly skilled and talented doctor, and it is an honor for me to represent him at his front office. I am truly a "Hill Country Girl", born and raised in the Texas Hill Country. My husband and I have been married for 36 years, and we enjoy planning and hosting family get-togethers. One of my favorite hobbies is baking!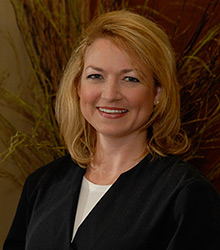 Tricia
Welcome! I am the Dental Hygienist for our practice. My patients say that I have a gentle hand in appointments, but I am equally as dedicated to being thorough. Our patients' well-being is important to me, and I care for each one to the best of my ability. I completed a Hygiene Mastery Course in 2004, and I have served as a Delegate for the Texas Dental Hygiene Association for the past 2 years. I love the volunteer work I do for "Give Kids a Smile" and "Sealants Across Texas". When I'm not in the office, I enjoy shopping, entertaining friends, various sports activities, sewing and quilting. I enjoy fishing and hunting, too!